>
Walt Disney Studios has released a new special look trailer for Guy Ritchie's upcoming live-action remake
Aladdin which gives us our first official look at Will Smith's genie in his blue form; check it out here…
SEE ALSO: Disney's Aladdin gets a new banner featuring Aladdin, Jasmine, Genie, Jafar and Dalia
A thrilling and vibrant live-action adaptation of Disney's animated classic, "Aladdin" is the exciting tale of the charming street rat Aladdin, the courageous and self-determined Princess Jasmine and the Genie who may be the key to their future.
Aladdin is being directed by Guy Ritchie (
King Arthur: Legend of the Sword) and features a cast that includes Mena Massoud (Aladdin), Naomi Scott (Princess Jasmine), Will Smith (Genie), Marwan Kenzari (Jafar), Navid Negahban (The Sultan), Nasim Pedrad (Dalia); Billy Magnussen (Prince Anders) and Numan Acar (Hakim). It is set for release on May 24th 2019.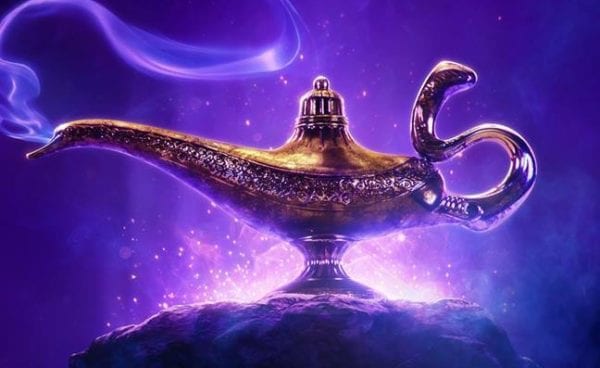 >
Source : https://www.flickeringmyth.com/2019/02/disneys-aladdin-trailer-unveils-will-smiths-genie-in-his-blue-form/